Howard Mandel writes in his article "Don Cherry: World Jazz Spirit" for The Wire, drawing on interviews and other material originally conducted for Down Beat and National Public Radio:
"Though Cherry recorded prodigiously, much of his prime work is no longer in print and scattered on labels that were hard-to-get even when his albums first appeared. For instance, Eternal Rhythm, from German MPS, was never issued Stateside. Producer Bob Thiele is unlikely to reissue Human Music, Cherry's interaction with Jon Appleton's synthesizer dating from his teaching days at Dartmouth College, which ended when he left the U.S. in disgust at Nixon's bombing of Cambodia. (The personal and political never seemed very separate in Cherry's heart; it's said that when black activist Angela Davis was imprisoned in the '60s, love-struck Cherry played wood flutes under her cell's window every day).
Brown Rice, one of Cherry's most admired mid '70s albums, was reissued on CD by A&M but that doesn't mean you can find it if you try. Tenorist Charles Brackeen's album on which Cherry is prominently featured ("Brackeen's the only one I think of who developed a concept out of Ornette's that went somewhere else," he's said) must have been pressed by the Strata label in the dozens. He complained he'd never seen Song For Biko ('79, Danish SteepleChase), on which he played full-sized cornet in quartet with Dyani, Pukwana and drummer Makaya Ntshoko, in record stores. Look hard for Live In Ankara (with drummer Temiz and two other Turkish modernists, recorded in '69 at the U.S. embassy) and Eternal Now (with a three-piano track and over-riding gamelan influence), both from Swedish Sonet. The two-record set Orient (Affinity, originally recorded by BYG) pairs an August '72 date of Cherry, Moki on tamboura and Han Bennink on drums with an April '71 trio featuring Dyani and Temiz; there's also Blue Lake with Dyani and Temiz, released by BYG on vinyl in Japan only the '70s, and readied for CD release by British Charly in early '98. Best of all: Mu, Parts 1 and 2 (Affinity/BYG), early '70s duets with Blackwell that are more intimate, lively, special than El Corazon from ECM in '82."
Some of this is presented here, for your listening pleasure. And excursions with Terry Riley, too.
"It's important to me to be a part of world music, to meet and make music with the musical masters," he explained more than once, no doubt. "I feel free to play whatever I want to play, whether it's different styles of music, or classical, folk or devotional musics, or music that has aspects of all those three things – which I believe can co-exist – along with educational components."
[..]
"Music doesn't belong to anyone. We come to music."
Om Shanti Om . Luna Turca > Om Shanti Om . Black Sweat Records . (1976) 2020
Don Cherry Live ??? (YouTube rip)
Blue Lake . Blue Lake>Dollar and Okay's Tunes (part 2) . BYG . 1974
Don Cherry & Krzysztof Penderecki The New Eternal Rhythm Orchestra . Actions . Actions for Free Jazz Orchestra . Philips . 1971
Relativity Suite . Relativity Suite Part 2: The Queen of Tung-Ting Lake > Trans-Love Airways > Infinite Gentleness > March of the Hobbits . JCOA Records . 1973
Eternal Now . Moving Pictures for the Ear . Sonet . 1974
Organic Music Society . Resa . Caprice Records . 1973
Brown Rice . Degi-Degi . EMI . 1975
Hear & Now . Mahakali . Atlantic . 1977
Jon Appleton & Don Cherry . Human Music . OBA . Flying Dutchman . 1970
Eternal Rhythm . Part 1 . MPS Records . 1969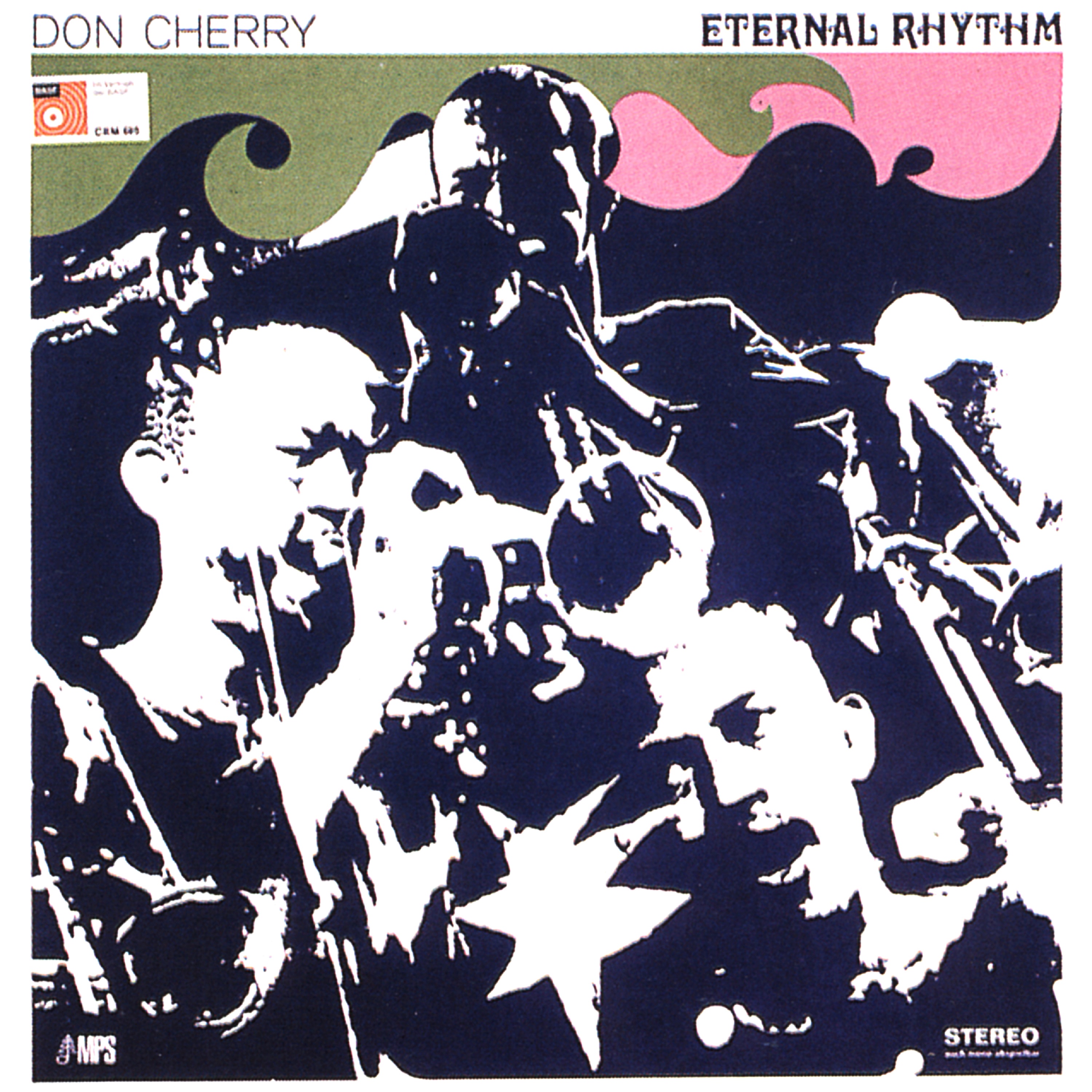 Orient . Eagle Eye (Parts 1 & 2) . BYG . 1973
Terry Riley & Don Cherry . Köln – February 23, 1975 . Descending Moonshine Dervishes . Alternative Fox . 2019
Don Cherry & Terry Riley ‎– Tambourinen Session, Copenhagen, 1970 (AKA Marijuana Summit) . Untitled II . Unofficial Release . 1970
Live in Ankara . The Creator Has a Master Plan (Pharoah Sanders) . Sonet . 1978
Don Cherry & Latif Khan – Music / Sangam . Untitled / Inspiration from Home . Heavenly Sweetness . 1982